Viera Milla Nova 2019 Blooming London
Collection
Exclusively sold only at Blushing Bridal Boutique. We are the offical authorized retailer of Milla Nova Haute Couture in Canada.
Milla Nova is known for their high-fashion, detailed, and unique European designs.  Milla Nova gowns are a true work of art!
time: 5-6 months. Each gown is speciality tailored by MillaNova in Europe.
We do recommend to book your viewing and consultation 8-12 months before your wedding date.
Colour Options: Ivory.
Silhouette: Ballgown.
Please note: For all Milla Nova gowns, we can order from size 36 European up to size 42 European.
Our sample gowns run from size 38 European to size 42 European. We do not have/provide sample gowns above size 42 European.
For exact sizing and measurements of our designer gowns, click HERE
We do not have all Milla Nova sample gowns in stock. For the most up to date size and sample of our gowns, click HERE
Made in Europe with Love! ?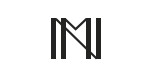 Only logged in customers who have purchased this product may leave a review.